Want to upgrade your Sooqr Connect plugin in Magento?

You'll be happy to know that you don't have to mess around with code or hire a developer; there is a simple method to update your Sooqr Connect plugin!

Step 1: Magento Connect Manager

In the Magento Admin Panel, go to System > Magento Connect > Magento Connect Manager.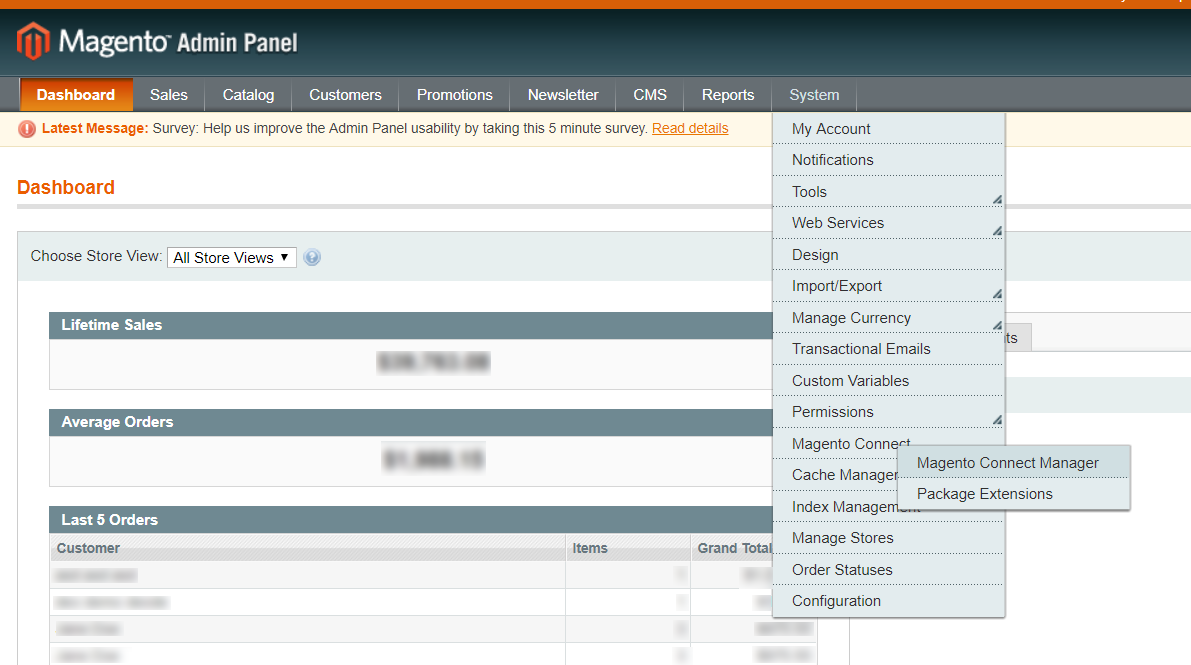 Step 2: Check for Upgrades

In the Magento Connect Manager, press the "Check for Upgrades" button.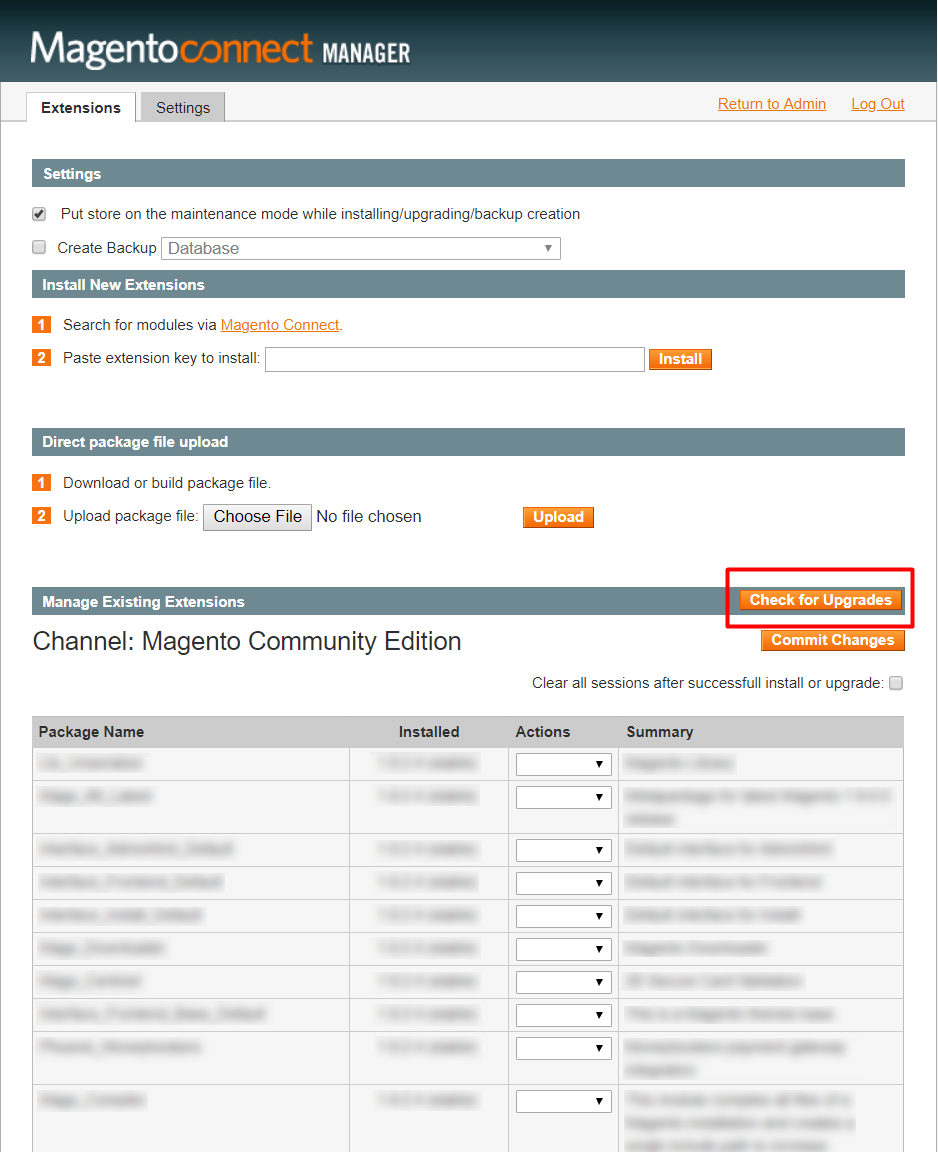 Step 3: Updating the plugin

After checking for upgrades, the plugins with upgrades available will be displayed with a yellow background.

Clicking the "Actions" drop down on the plugin will display the versions available for upgrade.

Select the version you want to upgrade to, and press "Commit Changes".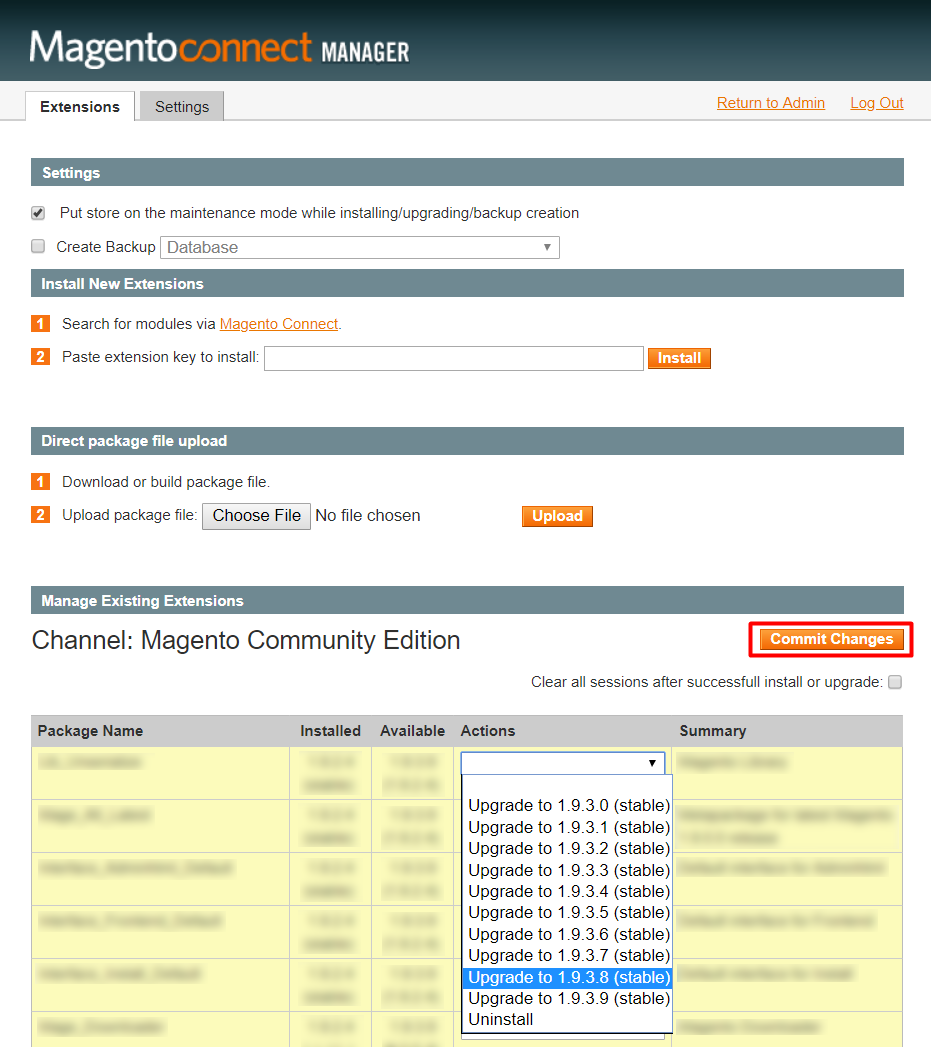 After this, your Sooqr Connect plugin for Magento will be upgraded to the desired version!